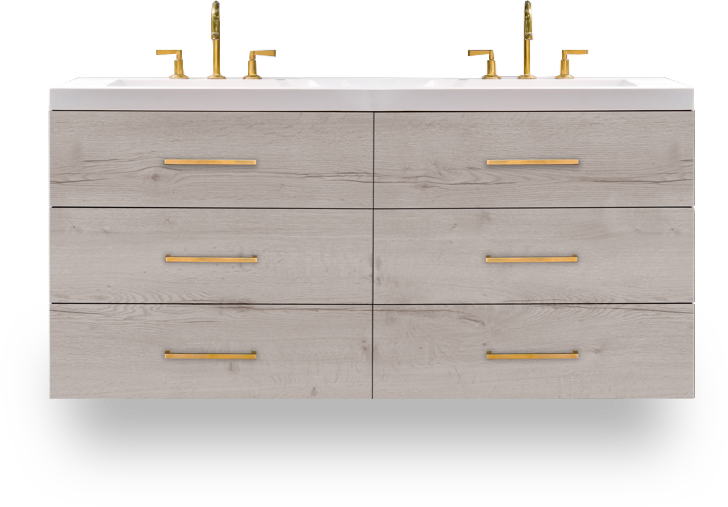 Custom-made bathroom vanities for the modern, inspired home.
Designed and manufactured in the USA.
See All Designs
Configure
Popular Products
A collection of the most popular customizations of our best-selling designs.
Customize any product to fit your style.
Click the customizations below to see how our Alton vanity can be transformed through custom finishes, hardware and countertops.
Hand-crafted in the USA with attention to the finest details.
Over the past 30 years, we've perfected our craft to product some of the highest-quality furniture in the world.
Watch: The Furniture Guild Process
Inspiration Gallery
With our fully customizable vanities, your bathroom can become the perfect work of art.